Industrial, Irish Inspired Photo-Shoot at Blanc
Lush emerald and rustic wood details, a stunning bouquet and overhead floral installation, an industrial and modern venue, and a beautifully diverse couple - this Irish inspired shoot at Blanc incorporated it all! We are in love with every single detail of these amazing photos which were captured by one of our favorite photographers, Cassie Rosch.
The reversible Sassi Holford top combined with the flowy, organza and tulle skirt from Charlie Brear creates the fun, diverse, and modern look so many brides are looking for. The best part about this two-piece dress is that really any finishing touches work - from a traditional veil to a luxurious headpiece!
We are so happy that we got to work with such a talented team of vendors who worked incredibly hard to make every little detail of this shoot perfect!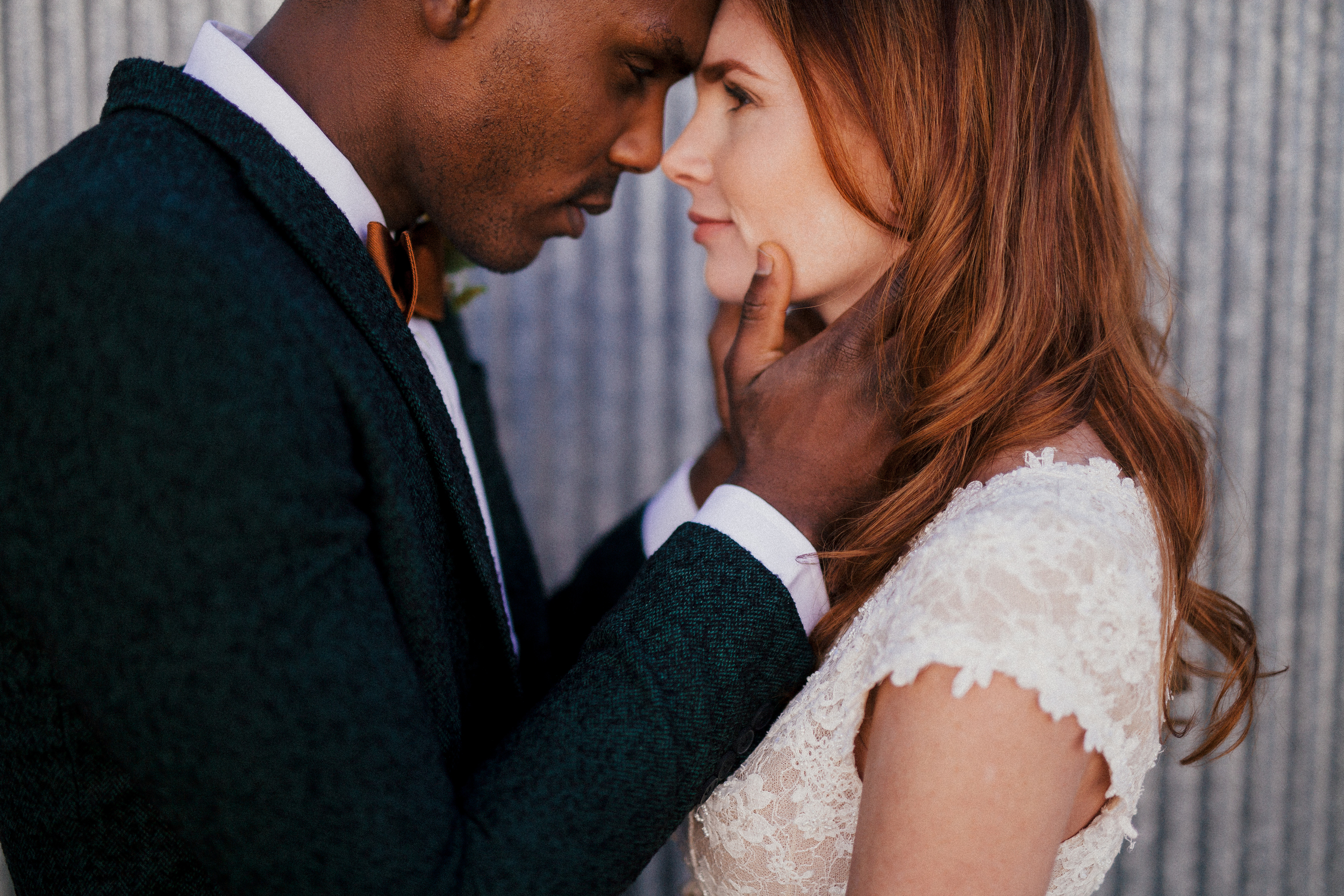 Here are some more detail shots - we just can't get enough of them!